BAYSIZE 990® SIZING THE ADVANTAGES OF SYNTHETIC - 01/01/2015
Time of dissolution in water is 30 seconds.

Weaving efficiency is over %95

The amount of consuption is less than %30 according  to other synthetic sizings.

It doent need any extra dismantling process because it is completely a mixture of polymers.
COMPARISON TABLE OF FINISHING PROCESS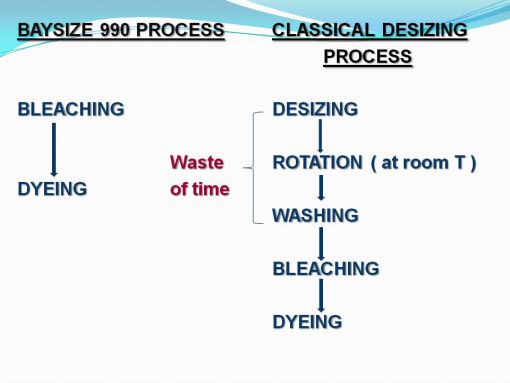 Duyuru Arşivi
NEW GENERATION PVA****BAYSIZE® YPA
OEKO-TEX CERTIFICATE IS ON